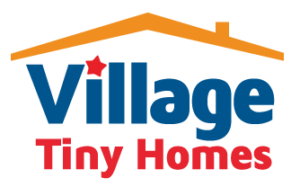 Tiny Homes in Austin and Across Central Texas
What Is a Tiny Home?
Are you familiar with tiny homes? While they may vary in size, most tiny homes contain a kitchen, bathroom, loft area for sleeping, and a modest living area. For homeowners who've always envisioned a debt-free lifestyle void of high mortgage or rent payments and utility bills, tiny homes make an enticing prospect. Imagine having everything you need for sustainable living without putting more money in the pockets of the utility companies. Living an easygoing lifestyle is no longer a fantasy, as many have discovered in Central Texas and beyond. Modular Homes Austin would love to show you the way with our unique tiny homes in Mustang Ridge, TX.
Why the Tiny House Movement Is on the Rise in Texas & Beyond
Many young families just starting out are bombarded with expenses that make the idea of homeownership seem more like a remote possibility than a reality. However, all hope is not lost. Thanks to Village Tiny Homes and the growing tiny house movement sweeping Texas and the nation, you no longer have to break the bank to break ground on a new home. Even those who have owned their own home for many years have decided to downsize their existing lifestyle in favor of a more sustainable future with a tiny home. There's a reason why so many television shows on HGTV are devoted to the subject of tiny homes – they're gaining in popularity among homeowners of all ages, ranging from young families to retirees.
Are You Curious About the Advantages of Buying a Tiny House?
Are you among those wondering why so many people around the globe have moved out of their existing homes in favor of buying tiny houses? Living in a tiny home offers many distinct advantages, including:
Say Goodbye to Mortgages – Nearly 80% of the people who choose to live in a tiny house own their own home and no longer have a mortgage payment. On average, tiny homeowners have more savings in the bank than traditional homeowners, allowing them more financial freedom.
Enjoy Easier Home Maintenance – If you asked apartment dwellers why they don't mind living in an apartment versus a home, many would say they enjoy living maintenance-free. Living in a tiny home means fewer home repairs on average, as well as less time you have to spend on its upkeep and home maintenance tasks.
More Flexibility for Young Families – Living in a tiny home doesn't have to be permanent. Sometimes it makes the best temporary solution for young families looking to save for the future. You can always build or buy a larger home once you have an empty nest or a more robust nest egg. A tiny home creates flexibility for different uses such as: granny flat, home office, studio, guesthouse, cabin, cottage, etc.
An Experiment in Character Building – The happiest people aren't always the ones with the most material possessions or the largest mansions. Set a good example for future generations through the experiment of living in a tiny home. Your children may thank you later for the valuable life lessons and quality time spent together living in such close quarters. Average home sizes in the United States are nearly double that of homes in England, Italy, or Japan, and many of those cultures enjoy higher contentment with their standard of living.
Less Environmental Impact – Many find the prospect of sustainable living more attractive than ever before in an age with growing concerns over air and water pollution and climate change. Living in a tiny house reduces your impact on the environment, as well as your energy usage.
Available Floor Plans for Tiny Houses in Austin & Central Texas
When you choose to build a tiny home with our help, you'll get to select all of the key stylistic elements, including countertops, molding, flooring, and more. Village Tiny Homes have several floor plans to show you, including:
When you purchase a park model tiny home with Village Tiny Homes, you'll get to select all of the key style elements, including the color, counter-tops, molding, flooring and more.
---
Get a glimpse of the future and sustainable living in our tiny houses in Austin and Central Texas and contact Village Tiny Homes Austin to learn more or to schedule a tour of our beautiful tiny homes with flexible floor plans available! Our team has more than 60 years of experience in the housing industry to help individuals and families afford homeownership without daunting mortgage or utility bills. We also have full-time realtors available to help you find land for your new tiny dream house!
If you're interested in exploring the variety of park model tiny homes we have for sale, call our experienced staff today at (512) 334-4310 or stop by 17329 Camino Real, Mustang Ridge, TX.
Modular Homes Austin, 17327 Camino Real, and Village Homes, 17325 Camino Real, are located about 500 feet west of Tiny Homes.
Village Tiny Homes
17325 Camino Real, Mustang Ridge, TX 78616
Phone Number:
Hours of Operation:
Monday: 10am-6pm
Tuesday: 10am-6pm
Wednesday: 10am-6pm
Thursday: 10am-6pm
Friday: 10am-6pm
Saturday: 10am-6pm
Sunday: 12pm-4pm
Check out our Facebook page to see more photos of more styles, floor plans and homes!

What Sets Us Apart?
Locally owned and operated for more than 60 years
Our homes are built to higher quality standards
Our realtors help you find land for your home