Why Should I Buy a Modular Home?
Thinking about purchasing a modular home in Central Texas?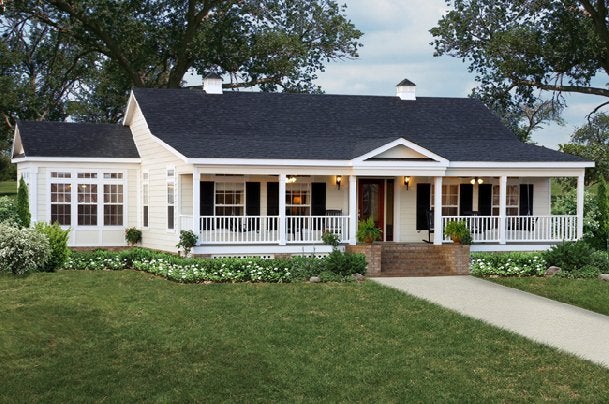 For more than 60 years, the team at Modular Homes Austin has helped hundreds of Central Texas residents purchase and build quality modular housing. Manufactured homes are a great housing option for individuals and families who own land, need land and need cost-effective housing for their properties. Our team strictly works with the highest-rated modular home manufacturers to ensure you obtain the best modular home for your money.
Modular homes are a great housing option because:
They vary in size
They vary in style
They are affordable
They can be considered to be a form of green building
Home loans for modular homes are the same as for site-built homes
They're more cost-effective than site-built homes
Should I Buy a Modular Home?
If you're tired of throwing money out the window by renting apartments and homes and want to create a better life for your family, you should consider buying a modular home. Now is the time to invest in the American Dream! The modular homes that our company represents are fabulous starting points for homeownership if you are struggling with finances but still would like to have your children grow up in a high-quality home. You can get practically everything you've ever wanted in a home without having to overpay for it. In fact, we'll even help you secure a loan so you can purchase a modular home in Austin. We are dedicated to helping you get quality housing for you and your family.
Why Should I Buy a Modular Home?
If you desire a quality house that's built to HUD code, then that's a good reason to buy a modular home. Modular Homes Austin has different types of floor plans and can build your home to your specifications. If you want a house with a porch or patio or a dormer or a three-car garage, modular homes are a perfect choice for you when it comes to housing.
Modular homes are also a good choice for you if you own a large land and need to build a home on it. Our modular homes can be built quickly, which means you don't have to wait long for your home to be delivered to you. Not only can purchasing a modular home cut down the costs of a site-built home, but it's also a very cost-effective type of housing.
Buy a Modular Home
If you're interested in having a home built to your specifications at an affordable price, get in touch with Modular Homes Austin. There are so many other benefits of purchasing a modular home, so come see for yourself why a modular home may be perfect for you and your family! Free tours are available for all our floorplans. Call us now at (512) 385-9701 to schedule a tour and to learn more about our Austin modular homes. Investing in one of them will be worth every single penny.
What Sets Us Apart?
Locally owned and operated for more than 60 years
Our homes are built to higher quality standards
Our realtors help you find land for your home