Austin Modular Homes
Own property? Let us build your home!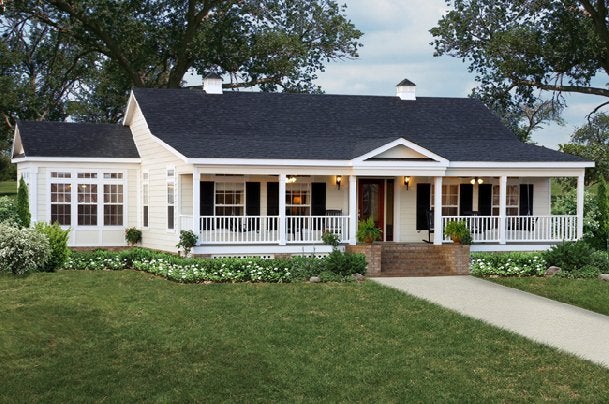 Build your ideal modular house at an affordable cost.
If you are tired of renting houses and apartments and wish to purchase your own home, consider a modular home! This type of housing is affordable and customizable according to your family size and wishes.
At Modular Homes Austin, we offer high-quality modular homes for individuals and families searching for stable housing! It is our goal to help you find the perfect modular home for both you and your loved ones so you never have to worry about relocating again. For more information, please call us at (512) 385-9701!
Let us build your dream home at an affordable cost!
Do you own land but do not wish to work with a plethora of contractors and other companies to build your dream home? At Modular Homes Austin, we can help you build your ideal house at an affordable cost! The modular homes we sell at Modular Homes Austin are not only affordable, but high-quality, as well.
Learn more about our modular homes:
What is a Modular Home? Modular homes are very similar to site built homes, however; Modular Homes are built in a controlled environment out of the weather elements. Once built, Modular Homes are transported to the home site in modules, installed on permanent foundations and completed by professional contractors. We can help you select the best modular home for your family!
Why Modular? Modular housing has many benefits, including cost, availability, and sizing. No matter how big or small your family is, we have the modular home for you! One of the many benefits of modular homes is having it built specifically for your property and needs.
Modular homes differ from other types of housing because:

The building process of a modular home cannot be delayed due to weather, since they are created indoors
They must conform to certain rules, guidelines, and building codes that are often superior than traditional on-site home rules, guidelines, and building codes
Modular Homes can be built cheaper and faster than site built homes
Construction time can be reduced more than 35% so you get into your new house FASTER to enjoy it sooner. Site built homes can take over a year to complete while modular homes are assembled on site and finished in weeks.

Better Quality than Site Built Our modular home companies utilize higher quality products and materials than many site built companies, meaning your home can last longer.
Floor Plans- 2 & 3 Bedrooms: You can learn more about our two and three bedroom floorplans via this page, as well as what they would look like fully-built.
Floor Plans- 4 & 5 Bedrooms: If you are looking for a bigger modular home, we offer four and five bedroom plans that have plenty of room for everyone!
We differ from other Austin modular home companies because:
Our mission is to provide quality modular housing for families in Central Texas
Our modular homes are built to code and are of a higher quality than site built homes
Local company that has been in business for more than 60 years
Regardless of where in Texas you reside, our team can help you purchase the perfect modular home. We have a dedicated team of home consultants and real estate professionals on staff who specialize in modular homes built on property you own.
Quality Modular Housing
As Texas residents, we understand how difficult it can be to find quality modular housing in an area you love. This is why we offer modular homes that can be customized to your liking! No matter how big or small your family is, our modular homes are the perfect solution for your housing needs.
Our team can also assist with financing if needed. Modular Homes is the only full-service modular home dealer in Central Texas, so we strive to be your "one-stop-shop!" When you work with us, you will not need to hire any sub-contractors, other realtors, water companies, etc. We handle everything and have Spanish-speaking staff members for clients who don't speak English. If you would like to schedule a tour of one of our modular homes, please do not hesitate to contact our Austin modular home company at (512) 385-9701 today!
What Sets Us Apart?
Locally owned and operated for more than 60 years
Our homes are built to higher quality standards
Our realtors help you find land for your home