Modular vs. Manufactured vs. Site Built Homes in Austin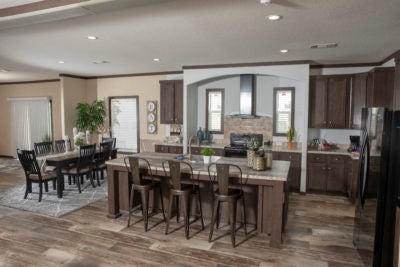 As you research the options to build your dream home, one of the first questions you'll have to answer is whether to buy a modular home, a manufactured home or a site built home. Here at Modular Homes Austin, we can help you build your ideal home without the steep price tag of a site-built home.
How Are Modular, Manufactured, & Site Built Homes Different?
While modular, manufactured, and site-built homes may seem similar, there are enough differences between them to set them apart. Each also offers pros and cons, depending on your needs and wants. The team at Modular Home Austin can help you discover which would be best for you when you decide it's time for a new living space in Austin. Buying a home is a significant investment, so you need to make sure you are making the right moves for you and your family when it comes time to invest in yourself.
Our proficient craftsmen build your customized modular dream home in a distant indoor factory setting. After construction, we will transport your home to your land site in modules, and our professional contractors install it on a permanent foundation. Our professionals work with you to customize plans for the ideal size and style of your home. If you have more questions about how these three are different, please don't hesitate to call our office or visit us to get the answers you need.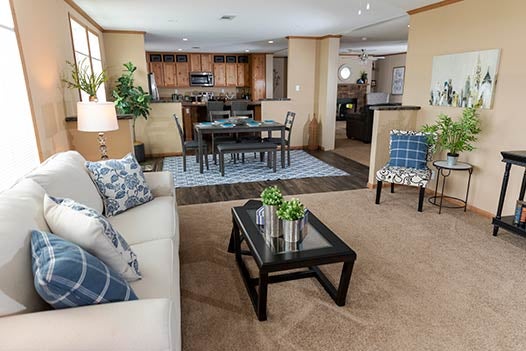 Advantages of Using Modular Homes in Austin, TX 
One of the main benefits of choosing modular homes over manufactured or site-built homes is they are built in our factory instead of on your land. This means you don't have to deal with contractors and other companies on your property for months or even years. With modular homes, you can also get the quality and customization you desire without the high price of site-built homes. As you consider whether a modular home might be right for you, here are some advantages to consider:
Time: Because modular homes are built indoors, the weather can't delay the building process, allowing you to move into your dream home on schedule. Whereas site-built homes can take more than a year to complete, modular homes are assembled on-site and finished within weeks.
Cost: Thanks to the shortened construction time, modular homes can be built at a much lower cost than site-built homes. For example, our contractors won't have to make multiple back and forth trips to the construction site and headquarters to get the necessary materials. They can do it all in one visit, which reduces your cost and time of construction.
Sturdiness: Unlike manufactured or mobile homes, modular homes are installed on permanent foundations giving them more stability when storms roll through Austin, TX.
High Standards: Modular homes must conform to the rules, guidelines, and building codes of Texas and the local government, such as The Texas Department of Housing and Community Affairs.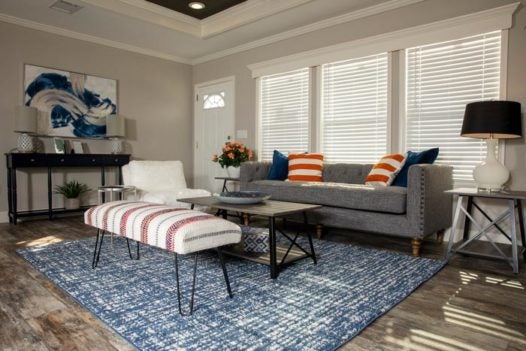 Manufactured Homes vs. Modular Homes
Manufactured homes are sometimes confused with modular homes because they are both built in off-site locations and then settled onto your chosen property. The difference, however, is manufactured homes are required to have a permanent framework attached to the bottom of the house. This difference gives owners the ability to continue transporting the house at their leisure. We place modular homes onto the framework constructed at your permanent site. They often get mistaken for mobile homes as well. The major difference here is that manufactured homes have higher standards when it comes to construction. Although both can be moved, manufactured offer more safety features.
Site-Built Homes vs. Modular Homes 
Site-built homes live up to their name and are built directly onto your purchased land. This difference is really what sets them apart from modular and manufactured homes. Site-built homes often come with a high price tag as well and can take twice as long to construct. They also don't have to follow the same strict guidelines as modular homes, so you may not be getting a better home and spending more money. On average, modular homes are 25% less expensive than site-built homes without compromising quality. You may have more options when it comes to site-built homes, but at what cost to you and your family's safety?
Call on Modular Homes Austin for More Help!
Here at Modular Homes Austin, we've helped hundreds of Austin, TX residents, and beyond purchase and build their ideal homes over the past 60 years. We pride ourselves on working with the highest-rated modular home manufacturers to ensure you obtain a high-quality home at an affordable price. Call us at (512) 900-4182 today to set up a modular home consultation with one of our experts or to tour one of our floor plans!
What Sets Us Apart?
Locally owned and operated for more than 60 years
Our homes are built to higher quality standards
Our realtors help you find land for your home