About Modular Homes Austin
We Strive to Help You Find Quality Modular Housing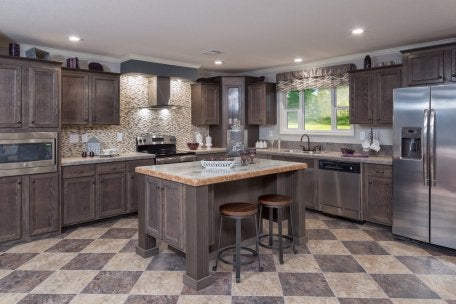 At Modular Homes Austin, it is our goal to help you find and purchase quality modular housing in Central Texas. As you may have discovered, it can be difficult to find reasonably-priced housing in your ideal neighborhood, which is why we sell modular homes. Our company has a variety of modular homes that can be built on your property, no matter where it is located throughout the Central Texas area. Don't waste your money renting space when you can purchase your own!
Quality Modular Housing in Austin
Our local company has been in business for more than 60 years, making us experts in the modular housing industry. Every modular home we sell is built to code and are of higher quality than site built homes. We want you and your loved ones to have the most affordable, stable, and high-quality housing without breaking your budget.
We have helped individuals and families in various areas throughout Central Texas, including:
Austin
Kyle
San Marcos
Lockhart
Bastrop
Round Rock
And more!
Modular Homes Austin is the only full-service modular home dealer in the area, so we truly are your "one-stop-shop" for modular homes. When you decide to work with us, our team does all the work so you don't have to. There is no need for you to speak with any sub-contractors, other realtors, water companies, etc.—we do all of that and more!
About the Owners
Modular Homes Austin is owned by Don Dempsey and David Buchanan. Don has almost 60 years of experience with real estate and has been a licensed Texas realtor for approximately 50 years. David also has many years of experience with real estate and has been a licensed realtor for 25 years. Together, they bring decades of real estate knowledge to the table and can help you create your dream home without having to pay a high price. When you want a modular home, you can trust in Don and David to help you create something perfect for you.
Contact Our Team Today
Don't delay purchasing quality modular housing any longer. Let our team at Modular Homes Austin find the perfect modular home for you and your family! We are more than happy to help you create the perfect home for your loved ones without breaking the bank. We have several Spanish-speaking employees for clients who do not speak English. Free tours of our modular homes are also available, so call us now at (512) 385-9701!
What Sets Us Apart?
Locally owned and operated for more than 60 years
Our homes are built to higher quality standards
Our realtors help you find land for your home