Modular Homes Exceed Site Built Quality
Selling Superior Homes in Austin for More than 60 Years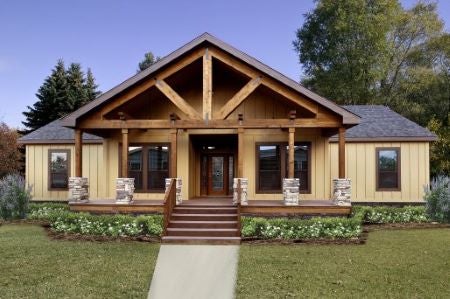 We at Modular Homes Austin have more than 60 years of experience with modular homes and strive to help Central Texas residents purchase and build the best home for them and their families. Our company is a "one-stop-shop," meaning when you work with us, we handle everything. You will never be expected to contact other contractors, water companies, etc. Our team does it all!
While many people may not consider buying a modular home over a site built home, there are many benefits of doing such. Modular homes are not what many individuals envision them as—which are usually something along the lines of mobile homes. The modular homes we offer are not mobile homes and have many advantages over site-built homes.
Examples of why modular homes are superior to site built homes include:
They can be customized
The building process cannot be delayed due to weather, as they are built indoors
Modular homes must conform to specific guidelines, rules, and building codes, which are often better than site built homes' guidelines, rules, and building codes
Modular homes are just as stable as site built homes but are often better quality and more customizable than site built homes. Do not go over your budget by hiring a team of contractors to build a site built home. Hire us at Modular Homes Austin and purchase an affordable modular home! Call (512) 385-9701 to schedule a complimentary tour.
What Sets Us Apart?
Locally owned and operated for more than 60 years
Our homes are built to higher quality standards
Our realtors help you find land for your home