Modular Homes in Austin, TX
We Have the Perfect House for You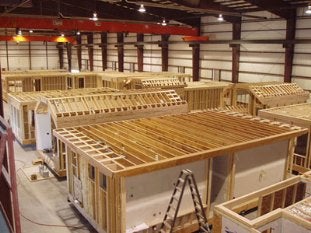 If you are tired of renting houses and apartments and wish to purchase your own home, consider a modular home! This type of housing is affordable and customizable according to your family size and wishes. At Modular Homes Austin, we offer a plethora of floor plans and modular home brands so you can find the perfect house for you and your loved ones. Save money and time by purchasing a modular home through Modular Homes Austin!
Own property? Let us build your home!
One of the many benefits of modular homes is having it built specifically for your property and needs. If you own land but cannot afford to build a home, it may be ideal for you to purchase a modular home, instead! The modular homes we sell at Modular Homes Austin are not only affordable, but high-quality, as well.
Please click on the following links to learn more about our Austin modular homes:
At Modular Homes Austin, we are your "one-stop-shop" for modular homes in Central Texas. Our business is the only local company that is full-service, which means we handle contractors, water companies, realtors, etc. Rest assured when you work with us, you are obtaining the best services and highest quality modular home! For a free tour of our modular homes, please contact our office at (512) 385-9701.
What Sets Us Apart?
Locally owned and operated for more than 60 years
Our homes are built to higher quality standards
Our realtors help you find land for your home